Make it easy to do business.
Handle all details from origin to destination.
Remain fully compliant to your requirements and all regulations.
We put everything in writing.
No surprises!
QUICKLY TURN YOUR OBSOLETE, OVERSTOCK AND DISCONTINUED INGREDIENTS INTO CASH
Download Our Sellers Guide and Discover:
How To Get Started Selling Problem Ingredients
How To Recover The Most Money
What To Do With Ingredients Nearing Their Expiration Dates or Expired
 And More! 
A Letter From The President
Most companies in the food industry will have to deal with off-specification or unneeded food ingredients.  Regardless of how this happens, selling them can be painful.  Each ingredient has a different set circumstances that make it difficult to find a matching buyer: location, quantity, age, remaining shelf life, manufacturer…   It takes a lot of time and effort to find buyers.  Lean on the Ingredient Exchange team to shoulder this burden for you, so you focus on growing your business. We have been successfully helping our vendors do this for 25 years.
Our purpose is to keep food ingredients out of the landfill and help you recover as much money as possible.  But we know it's not just about the environment or money.  Having a partner that you can trust is important.  Your concerns are our concerns.  The Ingredient Exchange promises to represent your product truthfully and we will put anything that is important to you in writing, giving you peace of mind when doing business with us.
Our vision, is to be the first company that you think of when you have a food ingredient that you can no longer use.  Give us the burden of selling your off-specification and unneeded food ingredients!
Chris Heupel
President
Ingredient Exchange Company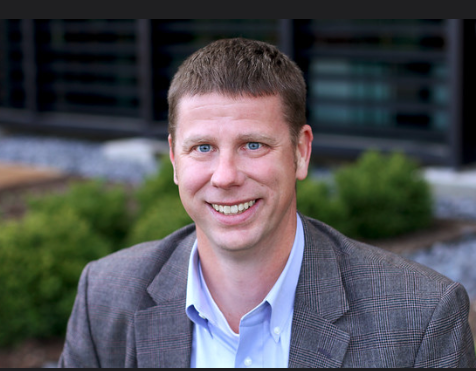 They are a partner, not just a supplier.
"I like doing business with Ingredient Exchange because they are a partner, not just a supplier. They look out for us as their business partner, and keep us informed of changes in the markets. They are always professional and friendly. They make doing MY job that much easier and manageable."
Quality products at competitive prices in a competitive market.
"Ingredient Exchange has been excellent in providing quality products at competitive prices in a competitive market. Chris and Jessica's attention to detail and customer service are second to none."
Ingredient Exchange sets a standard from the top down.
"I have been doing business with Ingredient Exchange Co. for approximately 22 years. It is my interest as a buyer and a manager/owner to associate myself and our company with other people and companies that we can trust and rely on. Ingredient Exchange sets a standard from the top down. All employees are respectful, courteous, and follow through on projects in a timely manner. They understand who the customer is…something many times forgotten in today's business world. Ingredient Exchange was originally used to source spot loads or would provide offers on deal items that worked great for our company. Today, we have many contract relationships with weekly business. They're big enough to handle your greatest needs but small enough to know you personally. Ingredient Exchange is an exceptional company that I would recommend to anyone."
High ethical standards and very responsive
"I like working with Ingredient Exchange due to their high ethical standards. They are always up-front with me on the market place and who I can (sell) or not sell to. They also provide ideas for other avenues to sell my products. Ingredient Exchange is easy to do business with and very responsive to any urgent needs that I have."